Busselton Chamber of Commerce and Industry
At Busselton Chamber of Commerce and Industry we assist and advocate for businesses in the Capes region
Our mission is clear and resolute: to promote and improve members' businesses, make Busselton a preferred place to conduct  business and be the "voice of business".
To assist local businesses with business planning and capability, reducing obstacles and identifying and realising opportunities to achieve sustainable growth and sustainability
We are committed to being the bridge that connects you to your goals. Your success story becomes our purpose, and your achievements fuel our drive. With transparency, dedication, and a genuine passion for what we do, we are devoted to being your steadfast partner on the path to greatness.
Become a Member & Join our Community
Joining the Busselton Chamber's Membership means unlocking the keys to strategic business planning, overcoming obstacles, and seizing sustainable growth opportunities, all tailored to your success.
Busselton Chamber of Commerce and Industry
Our Board Members and Team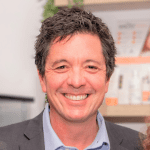 Michael Brown, South West Regional College of TAFE has 32 years experience as a professional, managing small businesses in tourism, professional services as well as in the mining sector. He holds an MBA, Grad Dip Bus Mgt, Grad Dip VET and B.Sc and is a graduate of AICD. He currently lectures Leadership and Management for SR TAFE and along with his wife created the tourism business Forest Adventures which is now part of MRBTA. He has given his time and expertise to the BCCI for the past 12 years and continues his tenure as President of the BCCI for 2022-23
Michelle Pownall
Vice President
Michelle is a specialist in Commercial Sales and Leasing in the South West, focusing on Busselton and Dunsborough. Michelle also possess a Real Estate Sales Representative License since 2004 and Real Estate Triennial Certificate since 2019. Michelle is actively engaged in the local Community. A member of the BCCI for a number of years and now taking the mantle of Vice President. Michelle is also a member of the Busselton Tennis Club, a committee member of Port Geographe Landowners association PGLOA, in her hometown, and an avid volunteer for CinefestOz.
Grow Your Business, join our community:
Grow Your Business, join our community:
Victoria has been teaching small business owners how to use the power of social media to build their business for over 8 years. She previously owned and taught in her Yoga studio, owned a Fair-Trade gift shop, bookstore, and owned and managed a Wellness Centre.
Victoria has had multiple eCommerce stores and currently is the Co-Director of a skin care company -Aussenskin. She is the author of 3 books on managing your stress and she was one of the facilitators for the Encore, a free breast cancer wellness exercise program in Busselton and Bunbury.
With her extensive experience in business, eCommerce, and years teaching Digital Marketing, Victoria uses her Bachelor of Teaching and Cert IV in Small Business knowledge, and eCommerce certifications to help support businesses.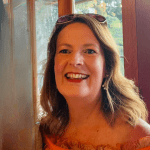 Bronwyn Watt
Chief Operations Officer - Events & Administration
Bronwyn  has been with the BCCI for 10 years and takes great pride in keeping all the 'behind the scenes' action happening to assist the progression and growth of the Busselton Chamber of Commerce and Industry.
Prior to moving to Dunsborough with her family, Bronwyn worked in Business Tourism for the Perth Convention Bureau and Business Events Sydney, and has had a long career in Hospitality specifically the Meetings, Incentive, Convention and Exhibition industry with both Starwood Resorts and Accor Hotel Groups both in WA and NSW.
Since being in the South West, Bronwyn has turned her hand to relief teaching, real estate and managing a Boutique Resort with her husband.
Bronwyn has a Bachelor of Arts in Education specialising in Music!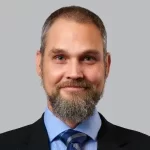 Mark Sissoev
Finance Director
Mark is a Chartered Accountant RSM Australia with over 20 years' experience helping Companies and owner-managed businesses.
Mark has developed extensive skills in the wider area of business management with a heavy emphasis on profit improvement, business strategy, and productivity improvement.
Mark brings a wealth of experience and knowledge of primary production businesses, construction businesses, and business coaching.
He provides sound financial and taxation expertise to his clients and has vast knowledge of digital accounting solutions, and integrated apps to increase efficiency through automation of business processes.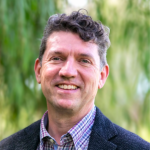 John Williams
Board Member
John Williams is the principal lawyer at Williams Law Company. He brings over 25 years of experience in legal practice in small, medium and large law firms from across Australia. He started in general practice and over
time, his practice has become focussed on commercial, property, trusts and estate law.
He has worked as a Senior Executive with Australian Government Solicitor, responsible for large government procurements and projects .
He was appointed by the Australian Attorney Generals Department as an Adviser to the Office of the State Solicitor in Papua New Guinea where he worked on domestic and international commercial matters.
Grow Your Business, join our community:
Grow Your Business, join our community: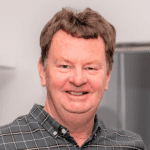 Clete Mathews
Board Member
By joining the BCCI, Clete's main objective is to provide support for local small businesses and the community. Having lived in the Busselton Area for now over 10 years Clete's desire is to make a stronger and vibrant community. He has over 12 years experience in Building the Construction Sector largely in Busselton and Vasse and prior to this he worked as Director of Finance and Corporate Services for over 27 years in the Health Sector of Metro West Australia. At this time, Clete was on the Board of Path West as Finance Director. Clete is an accountant by trade and has a Bachelor of Business in Accounting and minor in Commercial Law. In addition he has a Masters of Hospital Management and a Fellow of Health Administration and Management.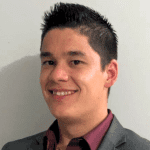 An experienced Sales and Marketing professional with extensive experience gained from a diverse range of industries and academic studies specialising in the digital marketing field. His core skills include: Digital Marketing Strategy; Leadership And Development; SEO; SEM; Brand Management; Social Media Advertising; Social Media Management; Content Creating and Planning; Website Development; E-Commerce Strategy; Account and Relationship Management.
Mat has a real passion for business and succeeding in every aspect of his life;. He likes working in a high paced environments.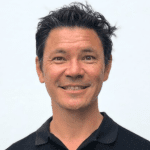 Justin Liu and his family moved to the region a number of years ago, bringing his talents in IT along with him.
He has been a web developer since 1998, but is expecting the fad to end by mid June '23!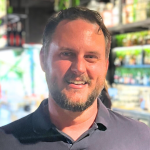 Cameron Edwards
Board Member
Cameron Edwards has worked in retail leadership and corporate affairs roles in the telco world for more than 20 years in WA.
He enjoys making the complex simple and helping people think differently.
Grow Your Business, join our community:
Sponsorship Opportunities
Supporting the Busselton Chamber is tax deductible. Helping your company or organisation to benefit from engaging with The Busselton Chamber of Commerce & Industry in more ways than one.
Subscribe to our newsletter
Don't miss new updates on your email